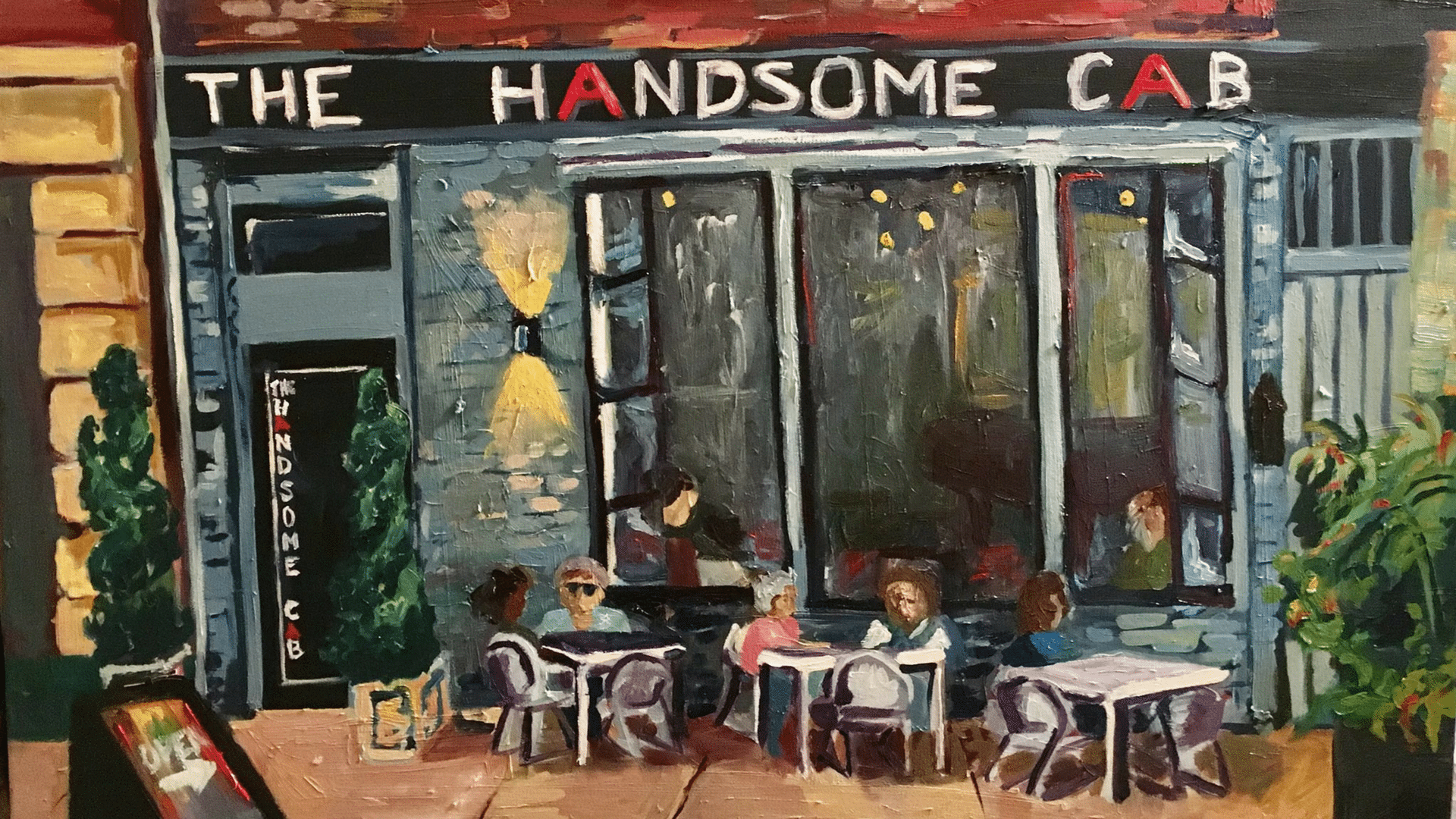 Event details
April 24, 2018
5:30 pm - 7:30 pm
106 N George St, York, Pennsylvania 17401
Details: This month's meet-up will be at The Handsome Cab, and Brenda, of Just Brenda Art, is opening up her studio to YYP members and offering blue dot specials on several of her pieces. Brenda's high energy art has become popular in the York art scene making her art one of York's most recognizable. Enjoy the wine and apps at The Handsome Cab, then head up to Brenda's studio to take advantage of this rare opportunity for discounted artwork!
Remember, because this is a "meet-up" (as opposed to a "social") all drink and food costs are on you.
RSVP: No need to RSVP, just show up.