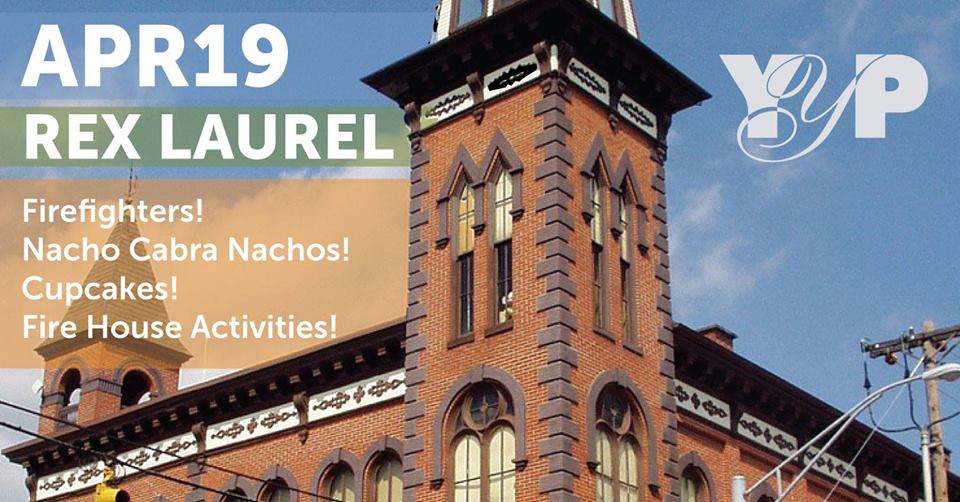 Event details
April 19, 2018
5:30 pm - 7:30 pm
51 S Duke St, York, PA 17401
This month we are supporting our brothers at Rex Laurel Fire Company House. Supporting them with conversation, and nachos, and activities, and beer, and a fundraiser if you so choose to participate.
Normal rules apply of course and you are not required to participate in the fundraiser in any way in order to enjoy the benefits of being a member. Support our fire fighters with conversation and a cheers.
There will be Nachos donated from Nacho Cabra and Taste Test across the street. There will cupcakes, and beer, and wine, and fire house activities.
*******
Plenty of on-street parking and nearby surface lots.
*******

Please RSVP as 'GOING" on Facebook if you intend to attend.
Not on Facebook? Please email YYP Membership Chair Danielle Makrias at info@yorkyp.com to register for the social.
Not yet a member? Come as our guest and see what YYP is all about. Your first social is on us! Just be sure to RSVP as "GOING" to let us know you'll be coming.
Want to become a member? Visit the YYP website and join today athttps://www.yorkyp.com/join-yyp/.
Let us know if you have any questions! Looking forward to seeing everyone!