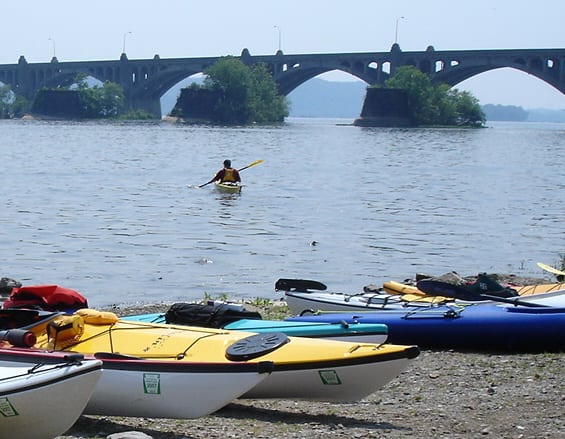 Event details
August 2, 2017
6:00 pm - 8:00 pm
234 N Front St, Wrightsville, PA 17308
717-252-1616
What's better than hanging out on the Susquehanna and then enjoying some delicious pizza after? If this sounds good to you, join YYP members on August 2, 2017, for a Pizza and Paddle night through Shanks Mare.
Start your evening off with a 1-1.5 hr hour guided kayak tour and then finish the night off with a pizza dinner at John Wright Restaurant. Participants will get 20% off kayak rentals and 20% off pizza!
Reservations are a must and the evening is limited to 14 people. Check out Shank's Mare's website (http://shanksmare.com/?page_id=4913) for additional dates and activities if this doesn't work for you. Reservations should be made by contacting Shank's Mare directly. Please note that this tour meets and leaves from Shank's Mare's Rental Shack at The John Wright Restaurant in Wrightsville.
Fee – Includes guided paddle tour, 20% off meal voucher and 20% off kayak rental – Members $18/Person; Non-Members $20/Person. Children under 12 years – Members $13/Child; Non-Members $15/Child. Kayak Rentals – $29/Single Kayak; $39/Double Kayak (take 20% off either for this tour)
To register: Reservations should be made by contacting Shank's Mare directly (717-252-1616)