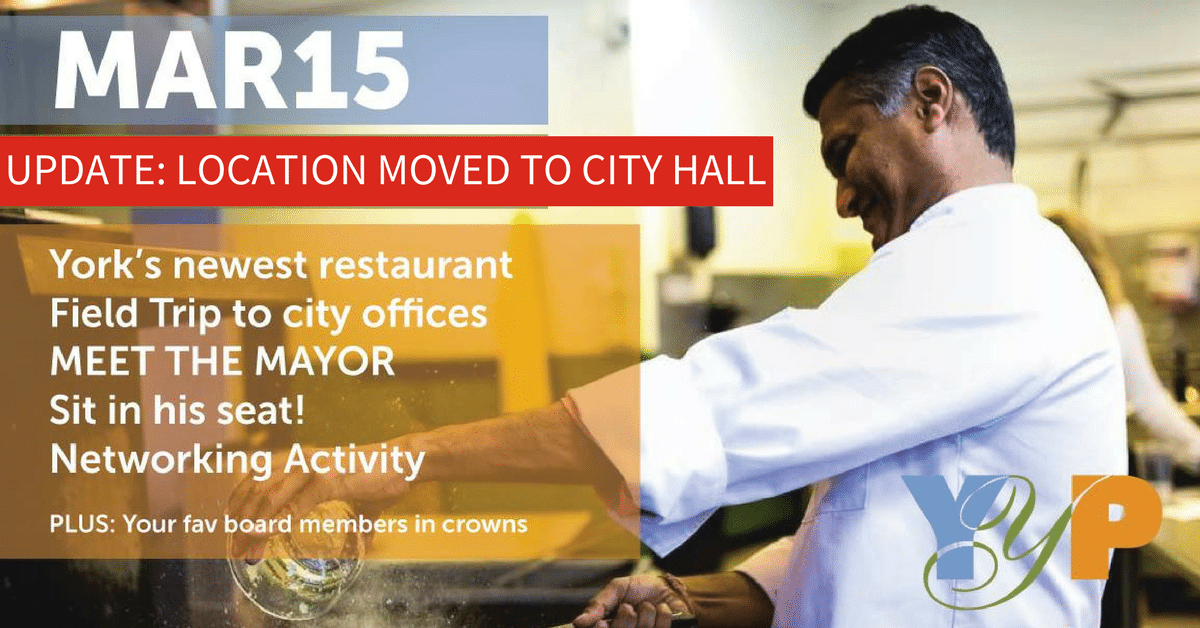 Event details
March 15, 2018
5:30 pm - 7:30 pm
101 S George St, York, PA 17401
IMPORTANT UPDATE: We're expecting another huge turnout at this month's social, so we need to move the event to a place that can fit us all! THEREFORE, WE'LL BE MOVING THE MARCH SOCIAL LOCATION TO YORK CITY HALL. Food from Hamir's Indian Fusion will be available for us at City Hall. In fact, we'll even take small group field trips over to Hamir's, if there's interest.
To recap: March social is still on Thursday, March 15. It'll be at York City Hall (not Hamir's). We'll still have food from Hamir's. And don't forget about the Pillow Drive. Bring a new pillow to donate to Bell Socialization. Last year we collected 31. We can do even better this year.
See everybody Thursday at York City Hall!
*******
How about checking out York's newest and only Indian restaurant?
How about getting to meet York City Mayor Michael Helfrich, take a tour of his offices, and maybe even sit in his chair? Oh yeah…
We will have another interesting networking activity, beer, wine, drinks, food, and of course…your favorite board members in their glorious crowns.
*******
Parking: There is plenty of surface lot space south of City Hall (The lot formerly known as "Cobblestones Lot"). Also, street parking is free by that point.
*******

Please RSVP as 'GOING" on Facebook if you intend to attend.
Not on Facebook? Please email YYP Membership Chair Danielle Makrias at info@yorkyp.com to register for the social.
Not yet a member? Come as our guest and see what YYP is all about. Your first social is on us! Just be sure to RSVP as "GOING" to let us know you'll be coming.
Want to become a member? Visit the YYP website and join today athttps://www.yorkyp.com/join-yyp/.
Let us know if you have any questions! Looking forward to seeing everyone!