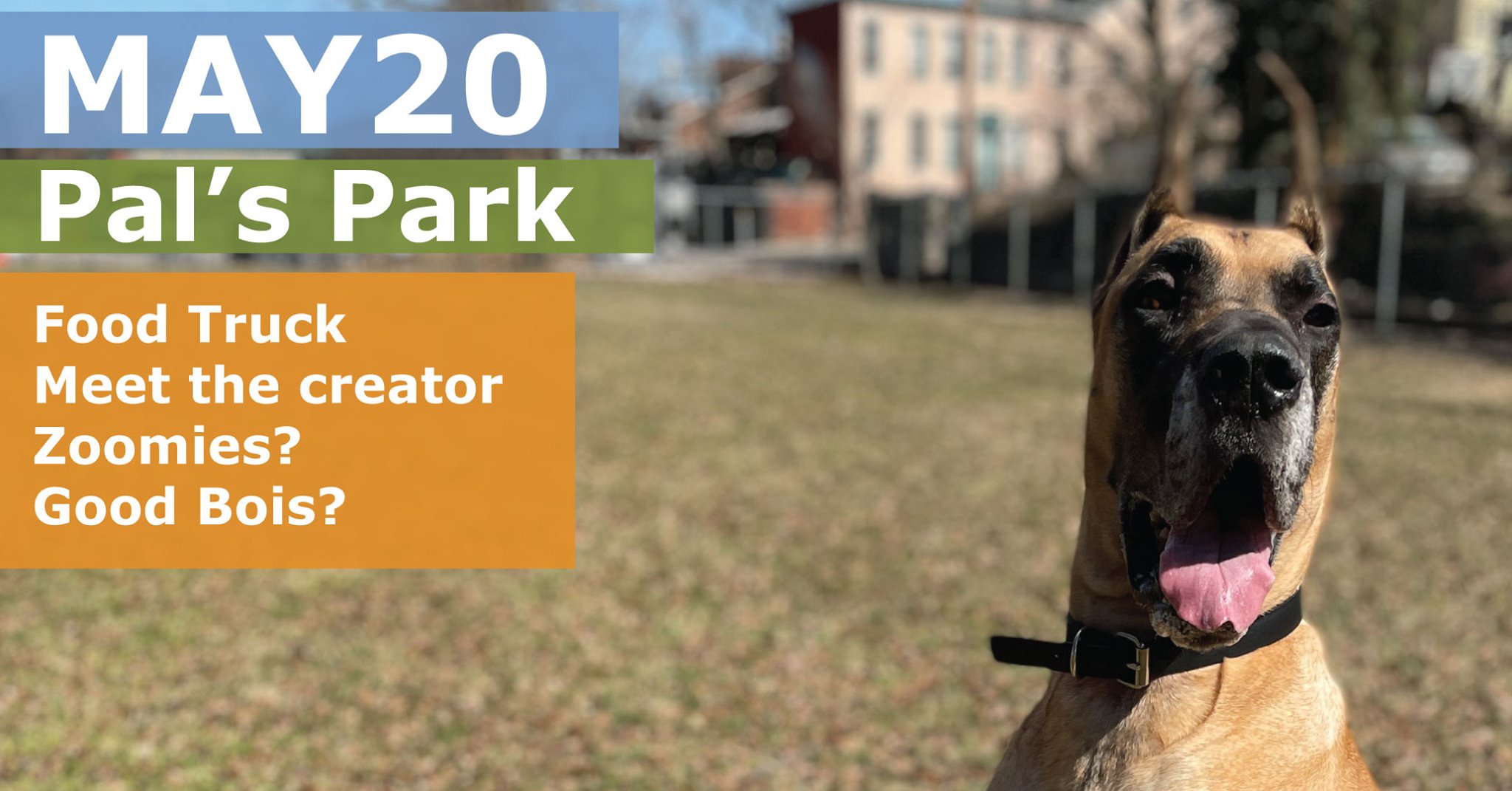 You (& your 4 legged pal) are invited to our May social! Join us in celebrating the opening of Pal's Park! A community dog park along the York County Heritage Rail Trail in the City of York, PA.
Dog Park Rules:
• Use park at your own risk
• Owners are legally responsible for the behavior of their dog(s) at all times
• Dogs must be leashed while entering and exiting the park
• Dog waste must be cleaned up by their owners IMMEDIATELY
• Owners must be within the dog park and supervising their dog with leash readily available
• Dog handlers must be at least 16 years of age
• Children under 13 must be accompanied by an adult and supervised at all times
• Aggressive dogs must be removed immediately
• Dogs should be under voice control
Prohibited:
• Human and dog food/treats
• Glass Containers
• Dogs in heat
• Sick dogs
• Aggressive dogs
• Puppies (under 4 months)
—————————————————————-
REGISTRATION POLICY
Members and Guests – Register by 11 a.m. the day of per our COVID rules. You will be required to wear a mask while walking around the space and abide by the location's COVID rules.
—————————————————————
Garage and meter parking is free after 5 p.m. in the city.
—————————————————————-
Please RSVP as 'GOING" on Facebook if you intend to attend and register through Eventbrite.
Not yet a member? Come as our guest and see what YYP is all about. Your first social is on us! Just be sure to RSVP as "GOING" and register on Eventbrite to let us know you'll be coming
Let us know if you have any questions! Looking forward to seeing everyone!