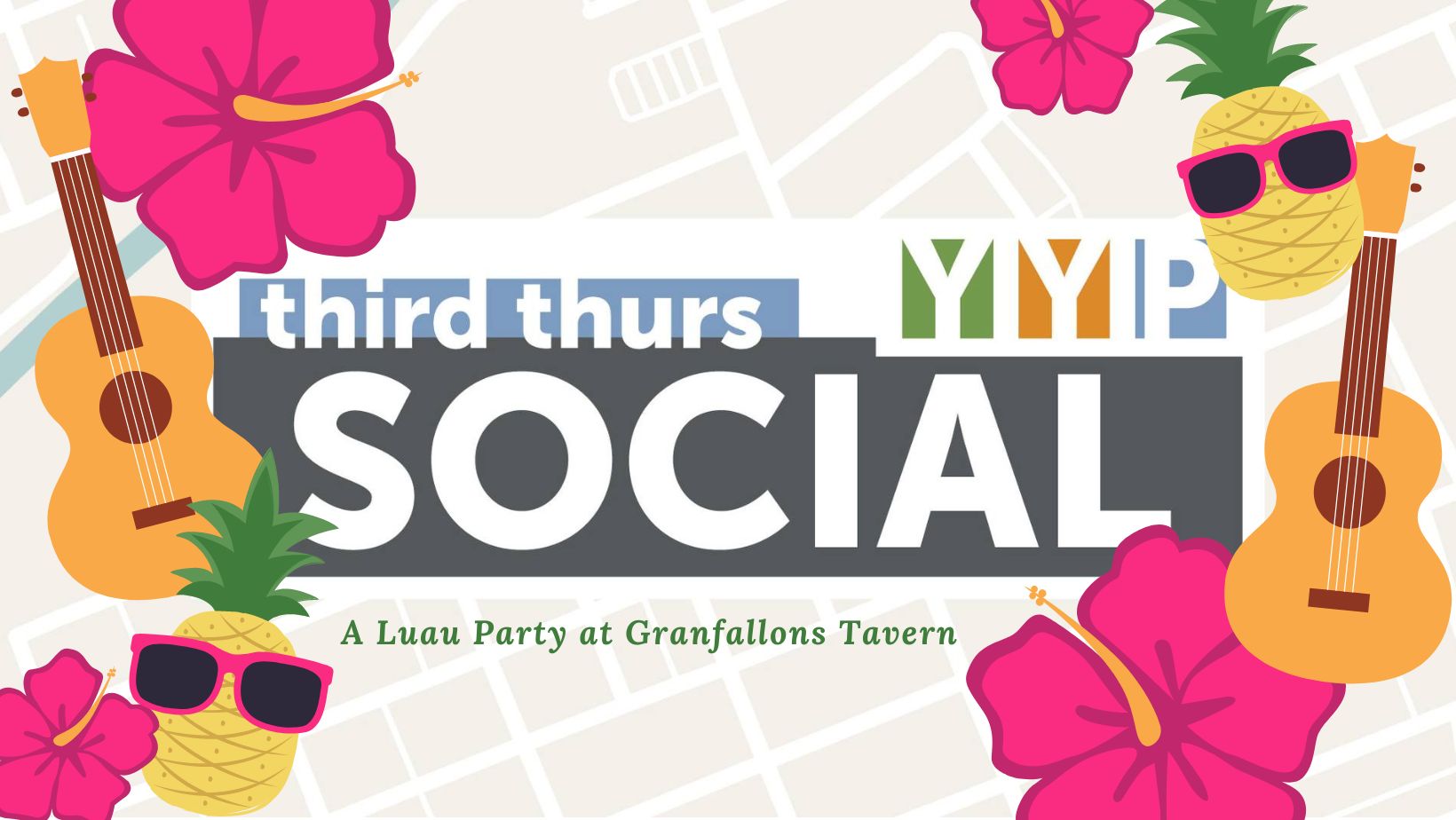 About this event
Dust off those coconuts and grab a Hawaiian Shirt! Join the York Young Professionals as we kick off summer at Granfalloons for our sixth social of the year!
GRANFALLOONS
(n): A proud but meaningless association of human beings. Founded and established in 1980, Granfalloons Tavern has always been one of York's most beloved spots. This building has York City architecture mixed with recent renovations. Come enjoy great food, the atmosphere, and the new outdoor yard Granfalloons has to offer!
A LUAU PARTY
Aloha! When you arrive at Granfalloons pick up a Lei and head to the backyard for limbo, corn hole, Hawaiian Ice and some relaxing summer tunes! Miller Lite will be available for members and guests.
FOOD
Come grab a bite to eat while you network with other members. Appetizers will be provided by Granfalloons including Teriyaki Pineapple Chicken, Loco Moco, Kalua Pork, Coconut Rice, and garden salad.
Don't forget to register! This is a social you will not want to miss!
OUTREACH
We're on a mission to empower and uplift the amazing youth at Valley Youth House, and we need your help! Join us in making a difference by bringing a donation to this month's social:
• Crafting Supplies – paper, glue, colored pencils/crayons/markers
• Bags for hygiene items
• Alarm clocks
• Phone chargers
• Fidget toys
• Cleaning supplies of any kind
• Laundry detergent & dryer sheets
• Body wash (men & women)
• Shampoo & conditioner (all hair types)
• Gift cards to grocery stores, gas stations, or for transportation G
• Backpacks (14 – 18-year-old)
——————————
——————————
——
REGISTRATION POLICY
Members and Guests – Register by 11 a.m. the day of!
——————————
——————————
—
PARKING
Street parking will be available nearby or you can park at the Granfalloons' parking lot or the City Hall parking lot. There are also nearby parking garages for a fee.
——————————
——————————
—-
Please RSVP as 'GOING" on Facebook if you intend to attend and register through Eventbrite.
https://www.eventbrite.com/…/third-thursday-social…
Not yet a member? Come as our guest and see what YYP is all about. Your first social is on us! Just be sure to RSVP as "GOING" and register on Eventbrite to let us know you'll be coming.
Want to become a member?
Visit the YYP website and join today at 
https://www.yorkyp.com/#join
Let us know if you have any questions! Looking forward to seeing everyone!