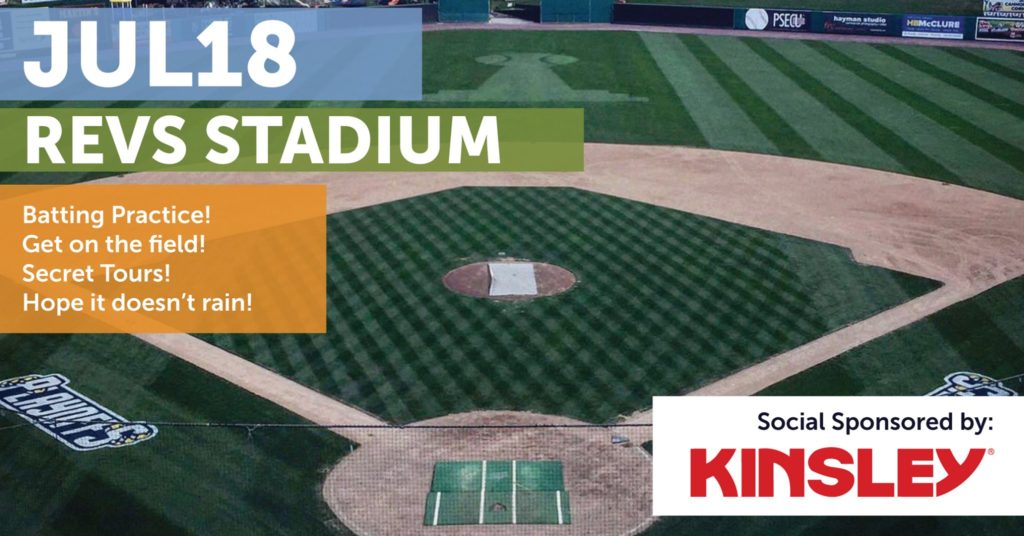 DESCRIPTION
An annual tradition. The Young Professionals take to the field at PeoplesBank Stadium for batting practice, drinks,and food.
Special thanks to Kinsley Construction, Inc for sponsoring this month's social.
?️ PILLOW DRIVE: We'll be collecting pillows during the July social to donate to Bell Socialization Services. YYP's Pillow Drive is always one of our best drives of the year, so we're asking everyone to step up to the plate again this year to help support a good cause. (Note: If you do decide to donate, please remember the pillows should be new.)
*** Click here to register ***
REGISTRATION POLICY
Register before 11am the day of to receive both drink tickets. Registrations at the gate, recieve only one.
Registrations will shut off at 11am the day of an event. Please make sure to register before that time.
Plenty of surface lot parking nearby.
Please RSVP as 'GOING" on register through Eventbrite if you intend to attend.
Not yet a member? Come as our guest and see what YYP is all about. Your first social is on us! Just be sure to RSVP as "GOING" and register on Eventbrite to let us know you'll be coming
Want to become a member? Click here.
Let us know if you have any questions! Looking forward to seeing everyone!