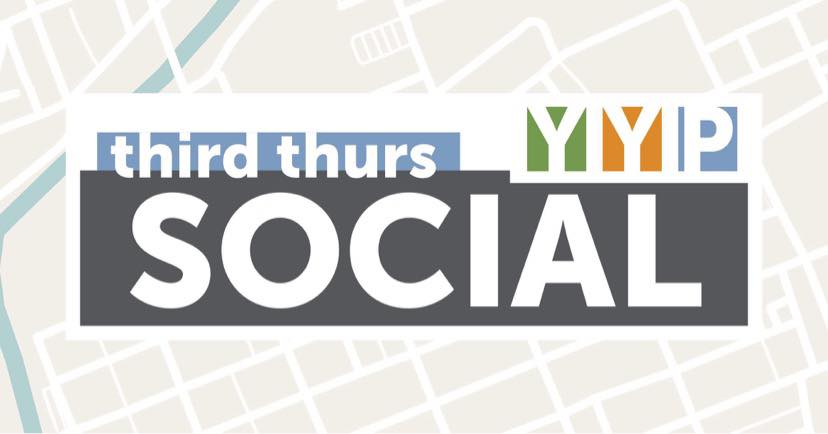 About this event
Join the York Young Professionals in February at One South for our 2nd social of the year!
ONE SOUTH BOUTIQUE HOTEL AND VENUE
One Hospitality Group is this month's social sponsor and they have opened the doors to YYP to check out the newly renovated One South Boutique Hotel and Venue. This hotel features five luxury rooms overlooking Downtown York's historical continental square. The event venue located on the second floor is the perfect place for rehearsal dinners, weddings and conferences. This hotel and venue is located in the heart of York city and is within walking distance to nearby venues, bars, restaurants and hotels. This hotel and venue offers historic charm, a central location and a size that's "just right." Come take a tour with YYP!
ONE HOSPITALITY GROUP
Come grab a bite to eat while you network with other members! One Hospitality Group was founded in 2014 when Toni Calderone opened Tutoni's, a farm- to- table Italian restaurant in downtown York with Tony Calderone. In 2017 Tutoni's opened The King George, a speakeasy with a vintage Vegas theme that offered live entertainment. Also in 2017 Taste Test, a restaurant incubator where restaurateurs test and prove their concepts was moved to a more permanent brick and mortar location in York's Royal Square District. The courtyard was turned into the Cantina, an outdoor Miami inspired bar and Herb and Herb a market stand was added. In 2018/2019 the Rig-A-Toni food truck and Presto Fast Italian were opened and Tate Test closed to make additional space for the expansion of the Cantina. In 2020/2021 Aviano's Trattoria opened in the former café side of Taste Test, a fleet of Rig-A-Toni trucks were added and Presto Fast Italian continued to expand to six locations. Recently One hospitality acquired The Pressroom, a dining institution operating in downtown Lancaster for more than 27 years. Coming soon is Bonito Sushi+ Ramen opening in summer of 2022 in Downtown York and Andoni's Chophouse opening in the late fall of 2022 in Lancaster.
HEADSHOTS
A crowd favorite, headshots are back. Come get your picture taken to update your business card, website, Facebook etc.. Brittany Conrad, a current YYP member will be our photographer. Free for all paid members!
Our classic mix of beer will be provided by Brewery Products and soda and water will be provided by YYP and be available for members and guests.
Don't forget to register! This is a social you won't want to miss!
——————————————————————
REGISTRATION POLICY
Members and Guests – Register by 11 a.m. the day of !
—————————————————————
PARKING
There are two parking garages across the street or street parking nearby.
—————————————————————-
Please RSVP as 'GOING" on Facebook if you intend to attend and register through Eventbrite.
Not yet a member? Come as our guest and see what YYP is all about. Your first social is on us! Just be sure to RSVP as "GOING" and register on Eventbrite to let us know you'll be coming.
Want to become a member? Visit the YYP website and join today at https://www.yorkyp.com/#join
Let us know if you have any questions! Looking forward to seeing everyone!