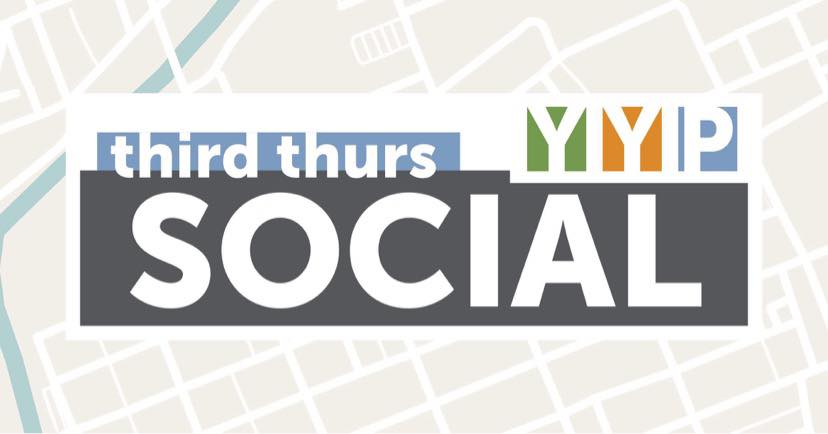 Join us for the 10th social of the year, the President's Social! Each year we highlight the outgoing YYP President, but this year we are featuring all of the past Presidents in YYP history. Come out to learn more and make some new connections!
COLLUSION TAP WORKS
Founded by Jared, Chuck and Doug Barnes, Collusion Tap Works opened its doors in 2016. The downtown York location features a modern setting complete with a 7-barrel brew house, 1 barrel pilot system and 24 tap handles. New products are released every week with a constantly rotating production schedule due to the 12 fermenters and their barrel aging and sour blending program. Small-batch bottle releases are also sold exclusively in the tap room. Jared Barnes, head brewer, and York native, has extensive knowledge when it comes to brewing beer. Jared studied brewing at the Siebel Institute and finished his education in Munich, Germany. Since then, he has won many awards for his beers and, most recently, was the head brewer at Wyndridge before founding Collusion. Collusion also offers the Colluder's Club, a membership service for beer drinkers to stop by and sample their new products. Also, if you find yourself in Lititz,check out Collusion's new location!
Don't forget to register! This is a social you won't want to miss!
YORK GIVING (CATHOLIC HARVEST FOOD PANTRY)
YYP is hosting a boxed stuffing drive to support the Catholic Food Pantry's YorkGiving event! This year, they anticipate distributing approximately 1,600 Thanksgiving meal boxes to families in need in York County. Boxes include a turkey and all the trimmings for a complete Thanksgiving meal. The goal is that families can prepare and serve a full meal at home. So bring your boxed stuffing to October's social and help us make someone's Thanksgiving special! 300 Volunteers are still needed for set up, distribution and delivery of meals. Volunteers can sign up at www.yorkgiving.com. There is also an amazon wish list for York Giving here: https://www.amazon.com/hz/wishlist/ls/TXGDPKP53CJ1?ref_=wl_share
——————————————————————
REGISTRATION POLICY
Members and Guests – Register by 11:30 a.m. the day of !
—————————————————————
PARKING
Collusion's parking lot is located at the corner of S. Howard Street and E. Newton Avenue (directly behind the Bond). There is also nearby garage parking availible at 25 W. Philadelphia St, 41 E. Market st. and 15 W. King st. There is also street parking available nearby. Visit the York City Parking Bureau website for detailed information.
—————————————————————-
Please RSVP as 'GOING" on Facebook if you intend to attend and register through Eventbrite.
Let us know if you have any questions! Looking forward to seeing everyone!