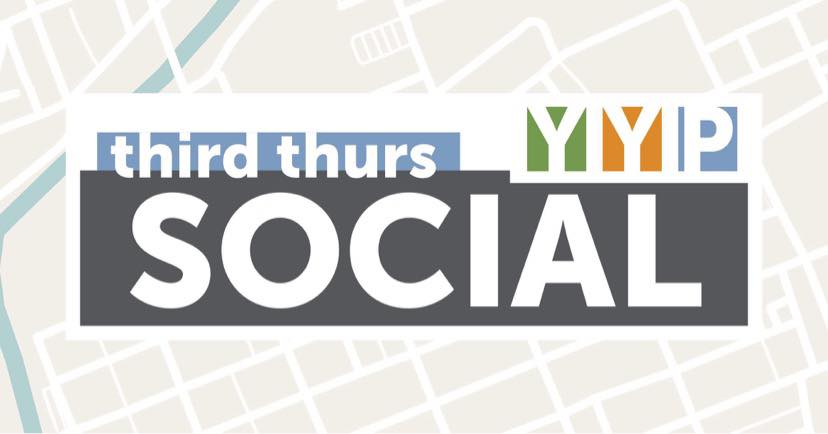 About this event
The long awaited Third Thursday Social at the Yorktowne is here! Join the York Young Professionals in May at the Yorktowne Hotel for our 5th social of the year!
THE YORKTOWNE HOTEL, Tapestry Collection by Hilton
Situated in the heart of downtown York, The Yorktowne Hotel is a one-of-a-kind and magnificently restored hotel. Considered the "Cornerstone of York" since1925, the grand hotel in York, PA borrows from its rich history and blends it with the contemporary. The Yorktowne was originally designed in a renaissance revival style and spans 14 stories. This hotel features unique artwork from locally commissioned artists some of which was discovered and restored during the renovation. The beautiful terrazzo flooring from 1925 was found beneath three layers of carpet in the main Davidson lobby. The cutler mailbox was a staple of the hotel since opening in 1925 and in each guest room one can see the brass mail chutes which carry mail to the lobby through glass enclosures. The main revolving door was original to the hotel in 1925 and still serves its purpose of welcoming guests to this day. The mural discovered in the mail lobby depicts a traveler arriving at his destination and was created by renowned artist Cornelius Hicks (who also painted the Wellspan ballroom's George Washington). The Yorktowne is conveniently located, and only a short walk away from the many dining options of Restaurant Row and Central Market House. If you are looking for entertainment, The Appell Center for Performing Arts is only a 5 minute walk and Wellspan Park is a half mile away. The Yorktowne is the ideal location for visitors of York and lovers of art and history so come experience the Yorktowne for yourself with YYP!
THE GRAHAM ROOFTOP LOUNGE
YYP's Third Thursday Social will be located at the Graham rooftop lounge. Members and guests will be provided with 2 drink tickets. 1 ticket will be for a domestic beer and the 2nd will be for a premium beer or wine. Members and guests may swap tickets if they choose. If you would like to purchase food you will have to order and eat at the Davidson lobby bar. You may purchase additional drinks at the Graham Rooftop Lounge if you choose.
Don't forget to register! This is a social you won't want to miss!
——————————————————————
REGISTRATION POLICY
Members and Guests – Register by 11 a.m. the day of !
—————————————————————
PARKING
Garage parking is available across the street at 41 E. Market st. There is additional garage parking at 25 W. Philadelphia St. and 15 W. King st. There is also street parking available nearby. Visit the York City Parking Bureau website for detailed information.
—————————————————————-
Please RSVP as 'GOING" on Facebook if you intend to attend and register through Eventbrite.
Not yet a member? Come as our guest and see what YYP is all about. Your first social is on us! Just be sure to RSVP as "GOING" and register on Eventbrite to let us know you'll be coming.
Want to become a member? Visit the YYP website and join today at https://www.yorkyp.com/#join
Let us know if you have any questions! Looking forward to seeing everyone!